we had our first experience at a pumpkin patch with our new friends chelsea and forman. this was at hee-haw farms in pleasant grove. first we stopped at chubby's in pg for one of my fave burgers (and beer-battered fries) i've ever had. mushroom swiss bbq bacon burger... hello! i'm not a big burger person but at chubby's? i might become a serious fatty if we lived any closer.
oh my GOSH a pumpkin patch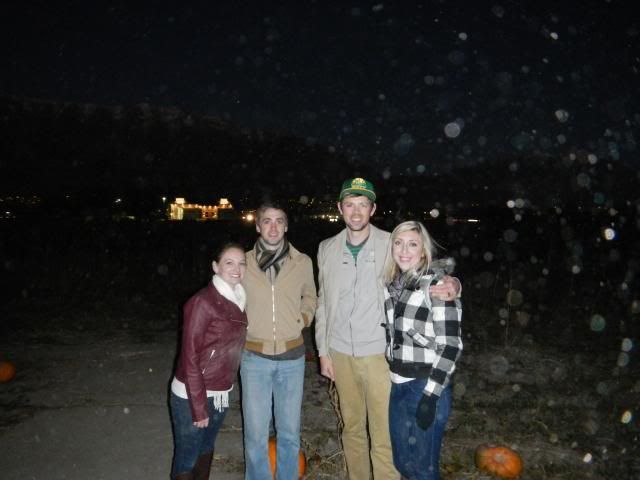 so we get to the farm and took a hay ride out to the pumpkin patch. the pumpkins were pretty picked through so eddy and i didn't end up getting one. losers! we did, however, get to walk around in the dark in a corn maze and eddy held a bunny that then immediately clawed him; so i would say that it was a very successful pumpkin patch experience. haha but seriously, we did have a lot of fun. afterwards we went back to our friends house and drank hot choc and ate brownies. apparently chelsea is a hc nut and seriously had more flavor options to choose from than what anyone would classify as normal.
our bumpy hayride - hence the blurriness